EIDS Spud Toss Night at Spud Kings (20 tickets available)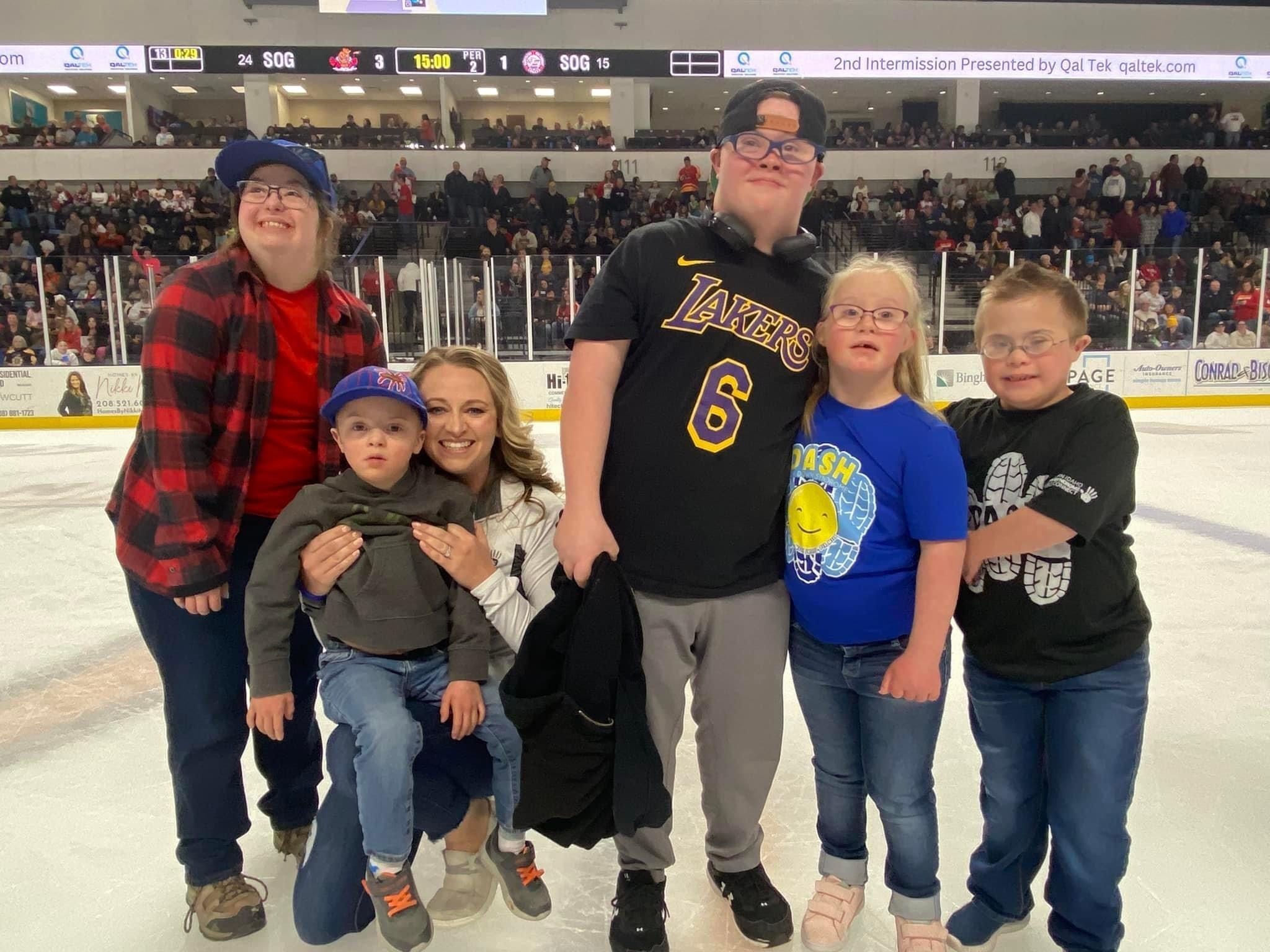 Every Spud Kings game has a spud toss sponsored by Teton Toyota at the end of the 2nd period. The closest to the target gets $500 and then the rest of the money raised goes to a local charity/non-profit. EIDS has been chosen by Teton Toyota to be the recipient of this wonderful program on Saturday, Dec 9th. This year we are excited to have 20 tickets available for this night (thank you Teton Toyota). Since there is a limited number, the tickets will be for an individual with Down syndrome plus ONE person. That way 10 of our members with Down syndrome will get to attend!
If you already have tickets and will be at the game then you can come on the ice with us to help with the spud toss. You need to register at this link to do that as well!
For anyone who is at the game, we would LOVE for the individuals with Down syndrome and their family/friends at the game to come out on the ice after the second period to help us do the spud toss. Just register here and then meet us with 5 min left in the second period in front of the box office (this is by the front entrance of the arena).
The game will start at 7:05 pm and the doors open at 6 pm. If you purchase tickets through us, Mary Murray will get you your digital tickets prior to the game so wait to hear from her.
Call, 208-520-9900, or email, info@easternidahodownsyndrome.org, Mary Murray with any questions!