You'll always know what's going on with our organization.
Just bookmark this page and check back often for the latest programs and events.
---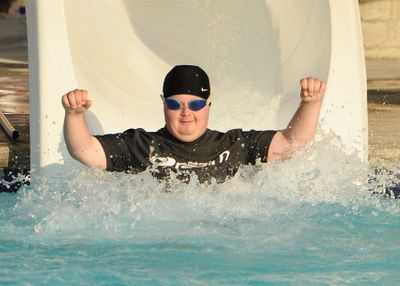 EIDS members and friends come join us for a fun evening of barbecue and swimming. This event is for individuals with Down syndrome and their families. Your children may bring a friend and CSWs are welcome. We will barbecue hamburgers and hotdogs from 5 to 6 pm and then swim in Rexburg Rapids from 6 to 9 pm. The cost is $1 per person. This event is being sponsored by Madison Memorial Hospital.