Music and Movement for EIDS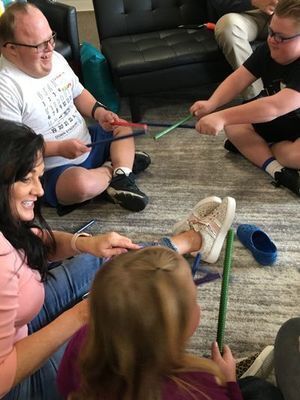 We are excited for Music & Movement with EIDS. There will be two practices, Sept 19th and 26th from 6:30 to 7:30 at the EIDS office. It is for ages 5 and up and for anyone with a disability. The final event will be cheering at the Hillcrest Football game at either Bonneville or Hillcrest High School (Lori will keep you posted!) on Oct 13th. You will meet at 6:30 pm at the field entrance The game starts at 7 pm. Wear bright pink to the game as it is the Pink Out game.
At the classes, there will be great games and music with lots of movement.