Fizz Bizz Celebrates World Down Syndrome Day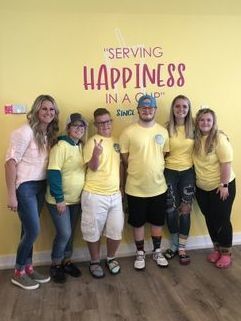 Fizz Bizz would like our teen/adults to come work at their shop for World Down Syndrome Day. They will be giving their customers the option to round up on their order and all proceeds rounded up will be donated to EIDS. We have 3 different slots that can have 2 individuals with Down syndrome work. The slots are 1 hour long and go from 12-4. There are a LIMITED amount of slots so first come first serve.
The individuals with Down syndrome will help make, hand out, and help with orders. Please arrive 15 min before your time slot to receive instructions. We look forward to spreading awareness about Down syndrome. Also please wear crazy socks! If you have any questions please call Bailee (208) 932-6418.