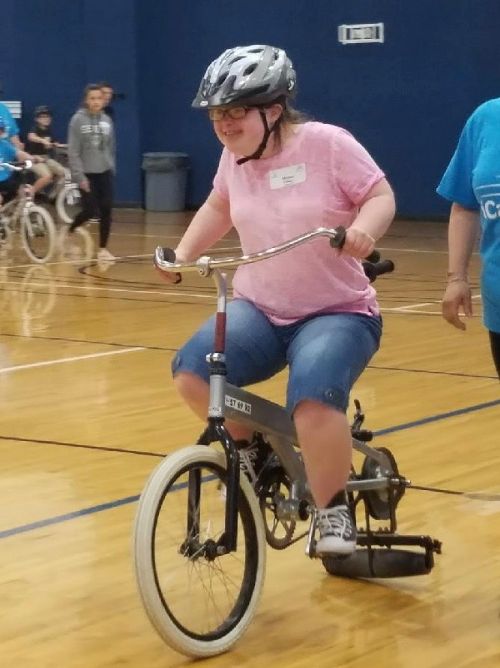 Come join in on the biking fun! We are very excited to offer the iCan bike program in Eastern Idaho! This is a week long bike camp for people with special needs (8 years old and over) to learn how to ride a bike. At the camp there will be specially trained coaches to help the kids and adults with special needs learn how to ride a bike. The participants will start on adaptive bikes and transition to traditional two-wheeled bikes as they progress. The child or adult needs be under 220 lbs and have at least a 20" inseam. One parent/guardian/caretaker is asked to stay with their child/adult during the session. Each participant will come for 5 days in a row (July 15th-19th) during the same session each day. There are 5 sessions available (see the list below). Each session can only have 8 participants. Registration is first come first served. Once all spots are filled a waiting list will be started and you will be notified if a spot becomes available.
Session #1: 8:30 am – 9:45 am
Session #2: 10:05 am – 11:20 am
Session #3: 11:40 am – 12:55 pm
Session #4: 2:00 pm – 3:15 pm
Session #5: 3:35 pm – 4:50 pm
The cost is $149 per participant for members of Eastern Idaho Down Syndrome Family Connect and $199 for non-members (regular price). For those on medicaid or Katie Beckett Family Directed DD services the entire cost of the program can be reimbursed. Contact Andrew at activities@easternidahodownsyndrome.org for more information on the reimbursement.