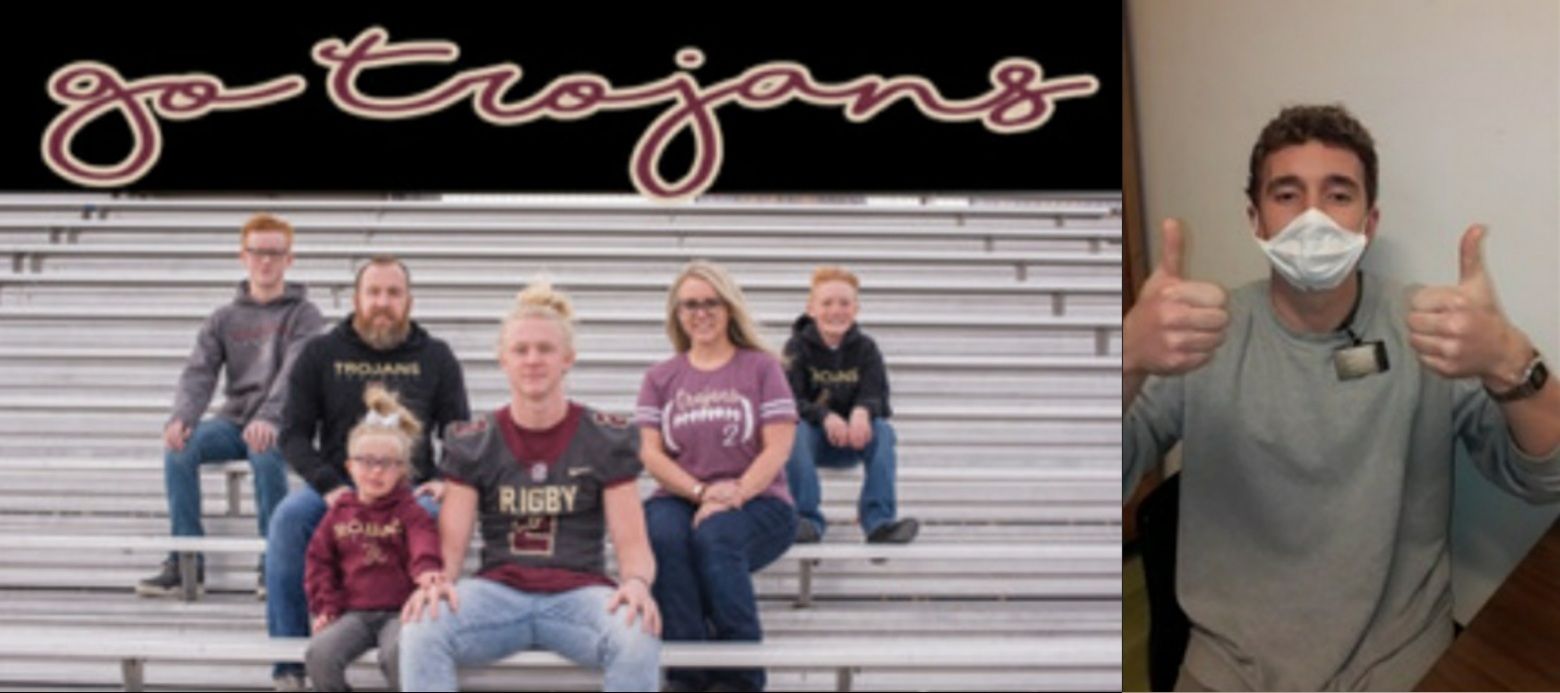 We are the Larsen family. I am a Rexburg native and Eric is from Sacrament/Roseville, CA.  Eric and I have been married for 22 years. We graduated from Ricks College and went on to Boise State University where I studied Sociology and Eric studied business management.  After leaving Boise we moved to Citrus Heights, CA where we lived for 4 years.  In 2004 we moved to Rigby, Idaho a place I never dreamed I would live.  We have definitely put down roots here and we are Trojans through and through.  
We have four busy sons, Robert who is currently serving a mission in Milan, Italy for the Church of Jesus Christ of Latter Day Saints, (he was in lock down in an apartment for over 115 days), Kamren who graduated during COVID, but was able to help win the Football State Championship game, so we are thankful for that.  David who will be entering high school as a freshman and has found a passion for making jewelry and rock climbing, and Abraham who will venture to middle school this year as a 6th grader, who loved ballroom dance, he leaves a lasting impression-  if you have met him you cannot forget him!  Our little caboose and princess shook our world in more than one way when she joined our family.  Not only did BrynnLe bring a feminine touch to our family she also opened the world of Down syndrome to our family and friends. Her brothers have definitely been softened by her and they are her best advocates and protectors.  
Our family enjoys the outdoors, sports, board games and just being together.  We are loud, competitive and we bring the circus wherever we go!   We love life and we fiercely love all those who dare enter our world.