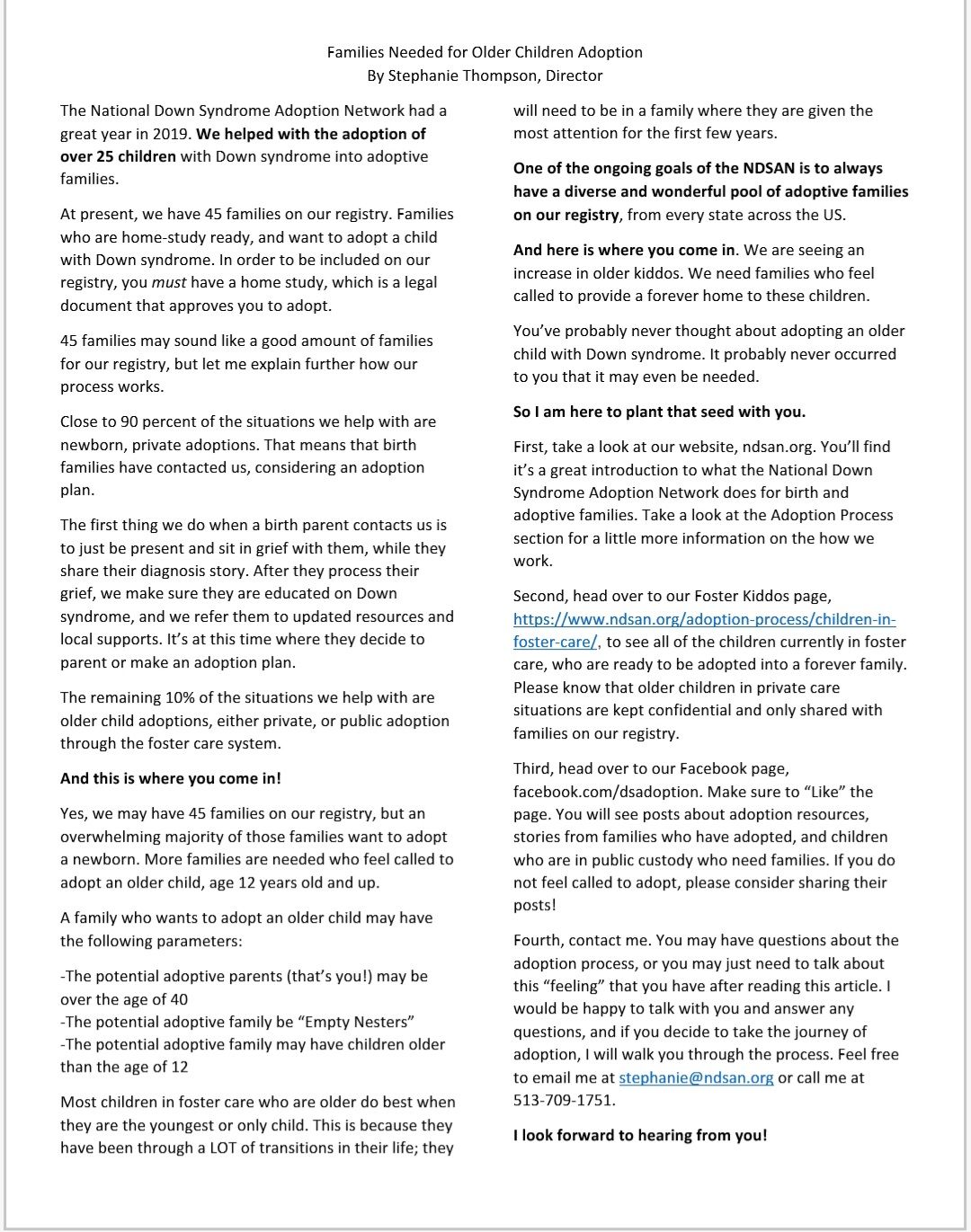 The National Down Syndrome Adoption Network (NDSAN) needs your help!  NDSAN has a registry of families who are home study ready and desiring to adopt a child with Down syndrome, but most of these families desire to adopt an infant.  NDSAN is looking to add more families to their registry, who are open to adopting an older child, as this has become an increased need. 
Please read the attached article by Stephanie Thompson, NDSAN director, sharing more information. 
Adoption is truly an opportunity to save a life. If you or anyone you know has ever thought about adoption this may be the perfect opportunity! Please read and share! Let's get the word out and support NDSAN.