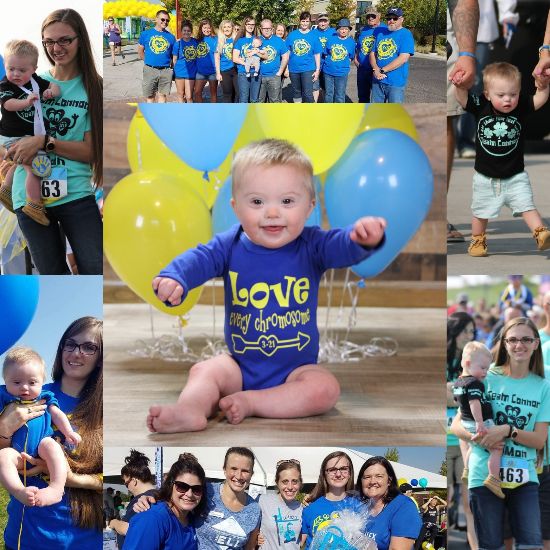 Imagine a place where the common goal is to project love and show support for those with Down syndrome and their families. A place where prejudice does not exist, a place where those who are different can be themselves without judgement, and a place where love radiates. I've never experienced an event where there was nothing but love and celebration surrounding Down syndrome before the Dash for Down syndrome race.
I love being able to connect with other parents who have walked this journey before us and those who are just starting this amazing journey. But the best part is seeing all the kids and adults with Down syndrome loving every moment. Their faces light up as they walk up on stage to dance and be cheered on by a whole crowd of people. There is no judgement, only love. The race is an opportunity to embrace the beauty of Down syndrome and all the blessings it bring to everyone, all while sharing our kids with those who might not have had a connection to the Down syndrome community.
Connor loves being celebrated with all of his fellow "buddies". Although he is still young, he knows he's surrounded by those who love him for who he is. I shed tears of joy every, single year without fail. The race gives me so much hope and anticipation for Connor's future and reminds me there are so many good people out there who love our kids just as much as I do.