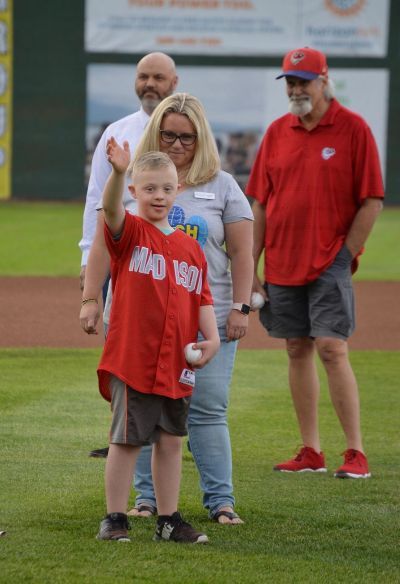 Josh made his debut at the Chukar's game as he threw the opening pitch of the season. Before the game when we asked him if he was excited to pitch at the Chukar's game his response was," Not pitch, just bat!" 
It was a proud moment for all when he pitched the ball across the plate.  We are so proud of this boy for his love of life. What an example he is to all!
#waytogo #baseballer #dudeJosh!